Ensure No Recalls Are Missing
---
Identify Patients With No Recall
Click "Choose file" and select your desired CSV file, which you saved from SystmOne.
Then from the drop down menu, select your desired disease or amber drug.
In this example we have selected the "Asthma.csv" file. This CSV contains all the patients on the Asthma Disease register for this surgery.
We then selected "Asthma" from the drop down menu.
Next click on "SUBMIT"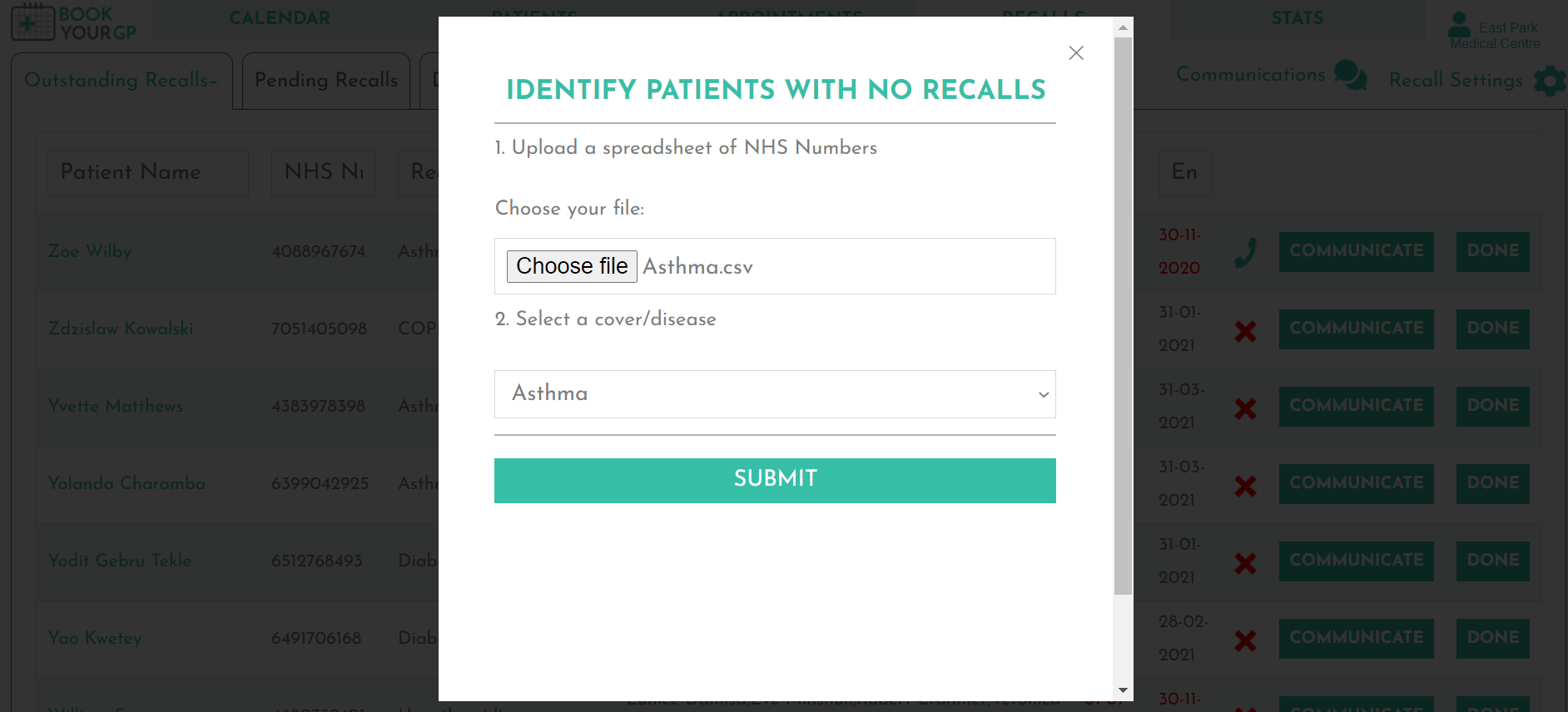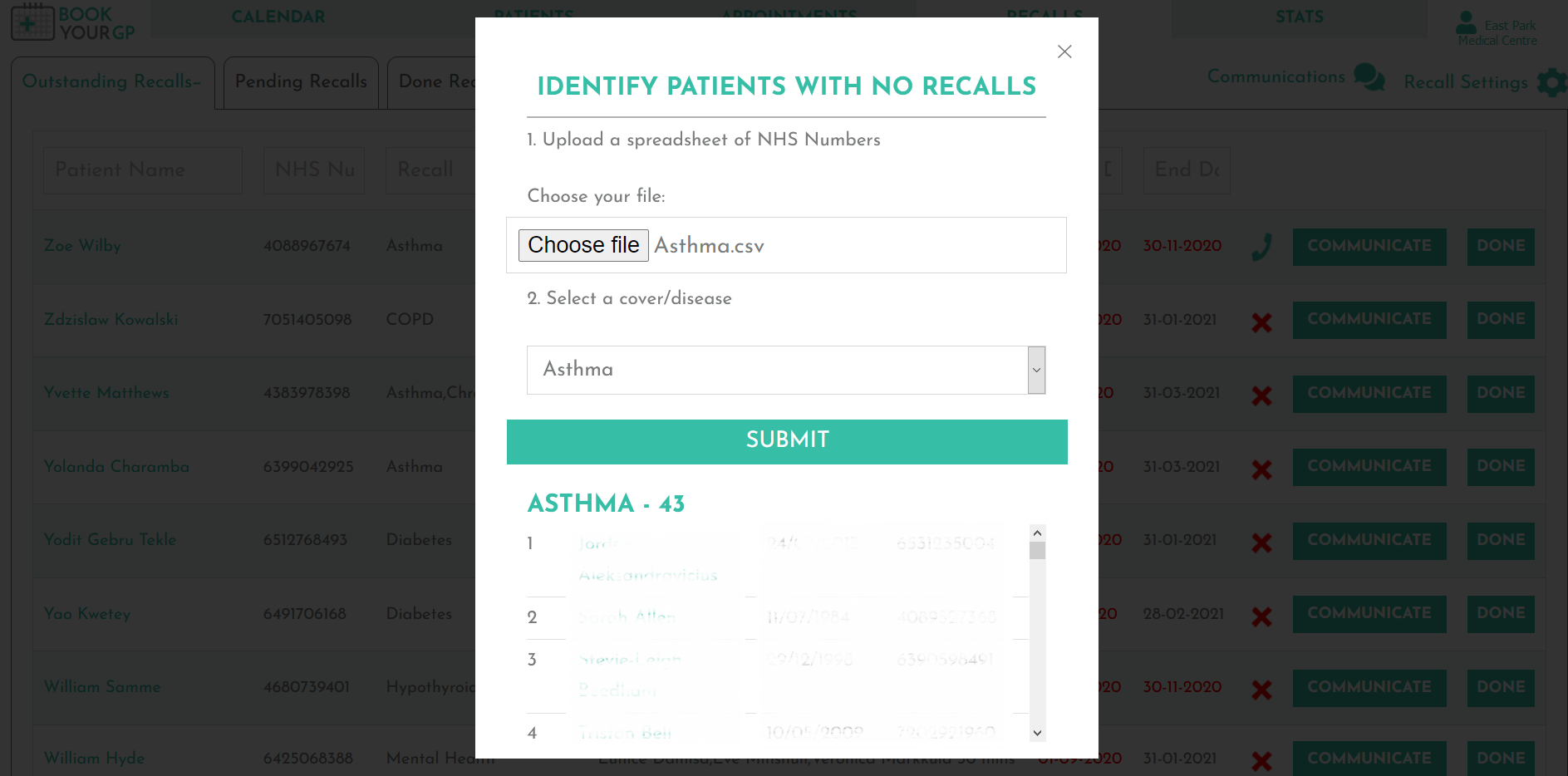 Bleep Bleep.....Bloop Bloop.....
BookYourGP will then display which patients do not have a recall. In this example BookYourGP has identified 43 patients who are on the Asthma register, but do not have a Asthma Recall on BookYourGP.
You can click on the patient's name to go directly into a patients profile to add any recalls you wish.